Victoria site demands inspection for dangerous fibres before dumping home-reno material
The Hartland Landfill in Victoria is bringing in new rules for renovation waste to keep asbestos out of the site.
As of March 31, all waste from home renovations and demolitions must be pre-approved before being dropped off. Keeping asbestos out of the landfill and away from workers is the primary reason behind the changes, according to the Capital Regional District.
Tom Watkins, manager of environmental resource management policy and planning with the Capital Region, told On the Island that DIY home renovators need to keep themselves, and those working at the landfill, safe.
Asbestos threat
Watkins recommends that anyone planning to renovate a home built before 1990 should have a professional check for asbestos before starting a project.
"We are asking people to protect themselves and their family by having a qualified professional conduct a proper inspection of their house," Watkins said.
"Once you start cutting into things like flooring, you're running a significant risk of inhaling asbestos fibres."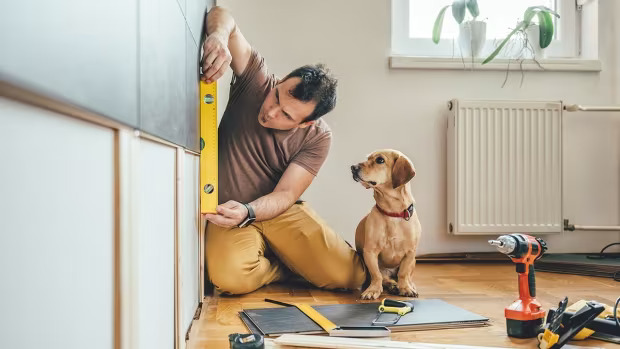 IF YOUR HOME IS BUILT BEFORE 1990, MOST REGIONAL DISTRICTS IN CANADA RECOMMEND HAVING A PROFESSIONAL CHECK FOR ASBESTOS BEFORE STARTING A DIY PROJECT. (CREDIT: ISTOCK/GETTY IMAGES)
Asbestos can be found in drywall, floor tile, plaster and cement panels. If inhaled, its fibres can cause cancer and lung scarring. According to WorksafeBC, asbestos is is the leading cause of death in the construction industry.
It can also be an issue for those working at waste disposal sites, said Watkins.
"Imagine someone cutting up some flooring, throwing it in the back of their station wagon and driving it up to the landfill, flipping the tailgate open and having a big cloud of dust come out, in the face of our workers and themselves, and potentially their children," he said.
New rules for disposal
The new rules around waste disposal will require residents to complete an online application and provide asbestos-free test results before disposing of renovation or demolition material at Hartland.
The Hartland Landfill will still accept materials containing asbestos, but only if properly packaged and with an appointment.
Important Links
Province of BC – Management of Waste Asbestos Instructions