100% WorkSafeBC Compliant
The NorHaz Asbestos Extraction Team utilizes the power of a piece of equipment called the Hurricane 500, specifically designed for the complete abatement and removal of every particle of asbestos in a residential or commercial property. Our highly experienced and trained team is considered to be BC's industry leaders in the eradication of vermiculite insulation containing asbestos.
Once the work has been completed and laboratory tested for you and your family's complete safety, NorHaz will provide you with a report confirming that all asbestos has been removed, and your property is ready for demolition or renovation.
You can conduct a simple visual inspection of your home to ensure you are not exposing your family to harmful asbestos toxins. NorHaz has created a 1-page visual inspection diagram to assist your search.
Conduct a visual inspection only. Do not physically disturb suspected areas unless you have experience handling asbestos products.
download the inspection diagram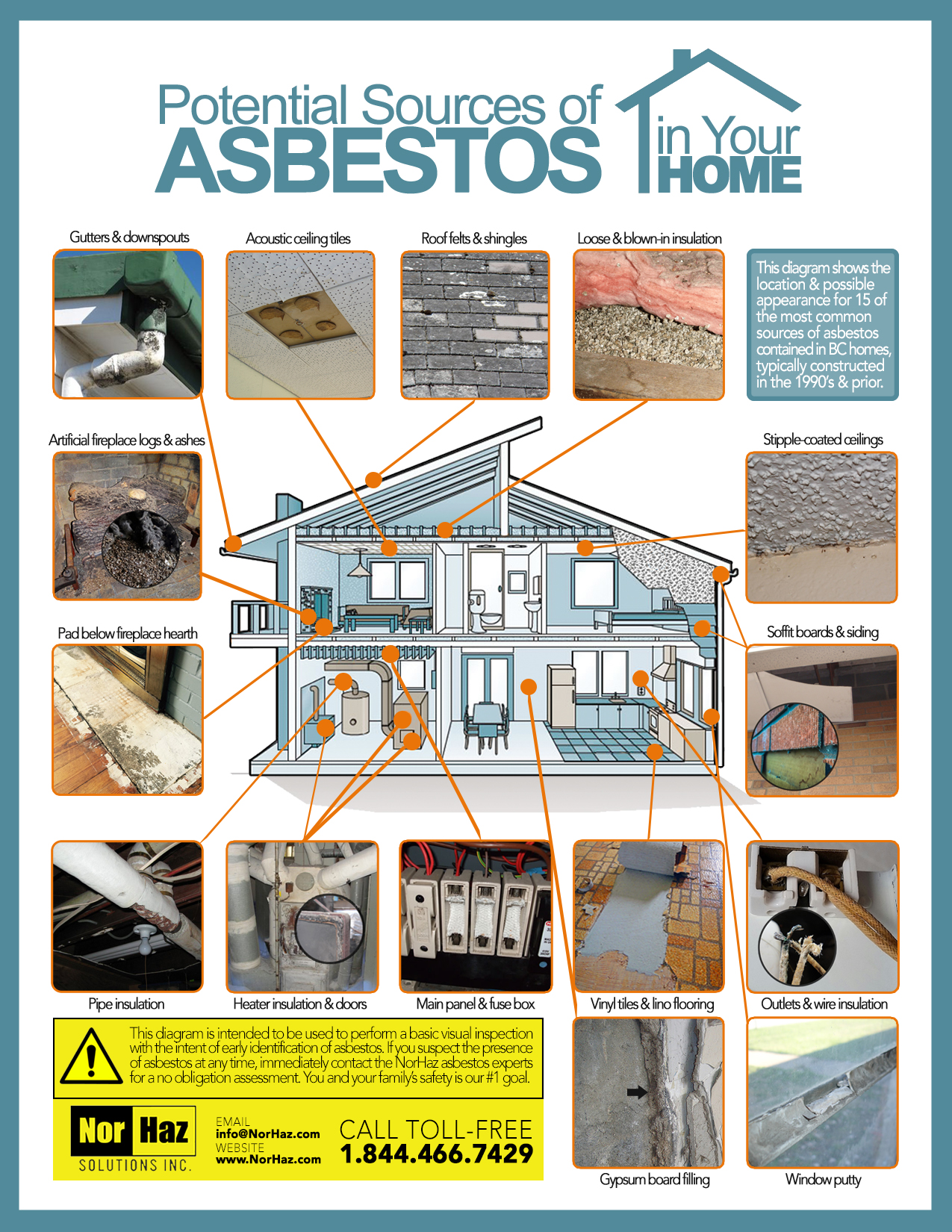 ---
Asbestos waste removal is an extremely delicate and dangerous process in that even the slightest disruption can send carcinogenic particles into the air. While Statistics Canada has recorded the death rate of mesothelioma, a rare cancer caused mainly by exposure to asbestos at nearly 500/year, some research experts claim it is responsible for as many as 2,000 new cases of cancer each year, most of them fatal.
We care about the safety of the members of our community above all. Regardless of your selection for an abatement contractor, NorHaz would strongly urge you not to attempt the removal of asbestos without the consultation and guidance of a trained professional on-site.